Valerie Jeanne Williamson was born in Leeds, Yorkshire in 1933.
"Children like me, growing up in wartime Britain, were often thrown on their own resources to fill their leisure hours. Hence, when I was not in school, or playing sports, I developed many hobbies, including drawing, painting, letter-writing and collecting everything from stamps to shells, rocks, and all kinds of flora and fauna, both living and dead!… I fondly remember tramping through woods looking for primroses and bluebells, and, of course, mushrooms – although, in those days, they were mostly to eat, fried with bacon for breakfast."
Valerie graduated from London University with a degree in Physical Education and Drama and emigrated to Canada in 1958. She taught in Ontario, Nova Scotia and in British Columbia, where she met and married her husband Don Palmer, in 1966. They moved to Peace River, Alberta in 1975, acquired a small farm, and designed and built their own unique log house.
When Valerie arrived in Peace River, she renewed her childhood interest in art and enrolled in a number of art classes, including Keith Howard's innovative printmaking classes using non-toxic materials. It was in one of these classes that Val created the intaglio print "Heritage." She sketched and etched her design into a copper plate, inked the plate with non-toxic inks developed by Keith Howard, and transferred the ink from the plate to dampened watercolour paper with the use of a printmaking press. She later added colour to the image with watercolour paint. You can read about the inspiration for this image on the back of the card.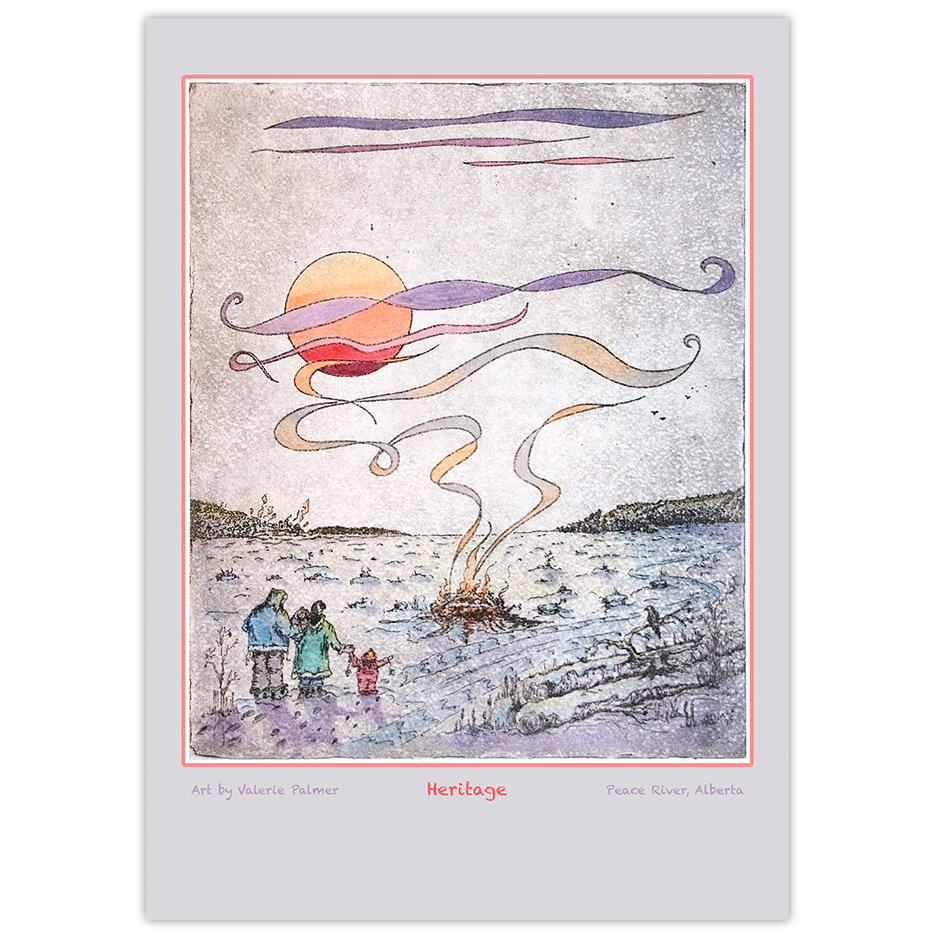 With her new interest in etching and printmaking, she was intrigued by her rediscovered long-lost friend – the lowly mushroom, found in abundance in northern Alberta forests – and the natural prints that could be made with mushroom spores. She has played with mushrooms over the years, developing various techniques for controlling and fixing their spores on paper, using leaves and other found objects for masking. One of her many exhibits was "Spores n' More" at the Muttart Conservatory in Edmonton in 1994.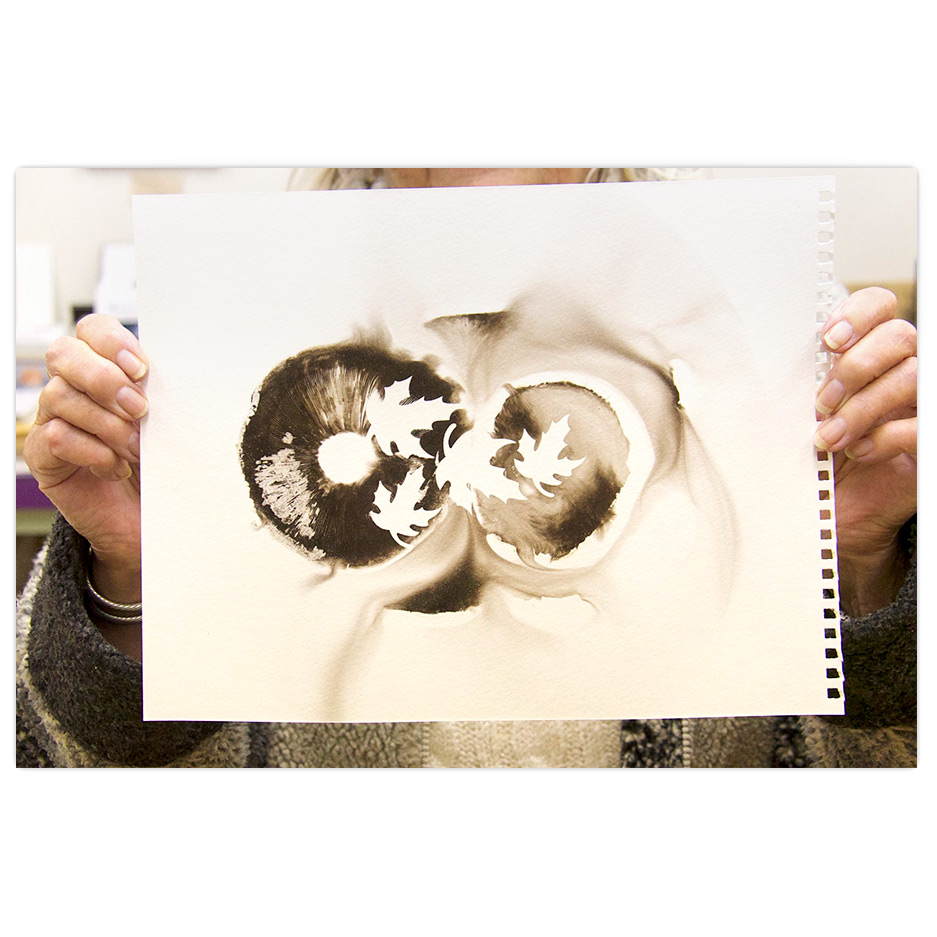 "I have been interested in art, science and nature since I was knee-high to a grasshopper. To me all three dance hand in hand."
Valerie has also enjoyed acting with Peace Players, gardening, music, travelling, and writing poetry, and plans to publish a book of her poems.