"I love, love, LOVE the north!" Shannon spent her childhood in High Level, northern Alberta, and moved to Peace River at age 13. She obtained her Bachelor of Fine Arts at the Nova Scotia College of Art and Design. For two summers, Shannon served on the White Pass & Yukon Route Railway that explores historic Klondike Gold Rush sites like the old tent town at the end of the Chilkoot Trail, as well as Whitehorse, Yukon and Alaska.
One of Shannon's acrylic paintings is featured in the card "Dog Sledding in the Frozen North." Shannon is intrigued with the colours in snow and ice and started this painting with a neon pink base. Shortly after completing the painting, she headed off on a backpacking adventure in Iceland.
In September 2017, Shannon returned to Peace River to paint a fabulous outdoor mural, commissioned by the Town of Peace River, to brighten Main Street with her vision of the beauty of the Peace Country. If you come to town, you'll find the mural on the south side of Boston Pizza. This painting is featured in the card, "Peace Mural."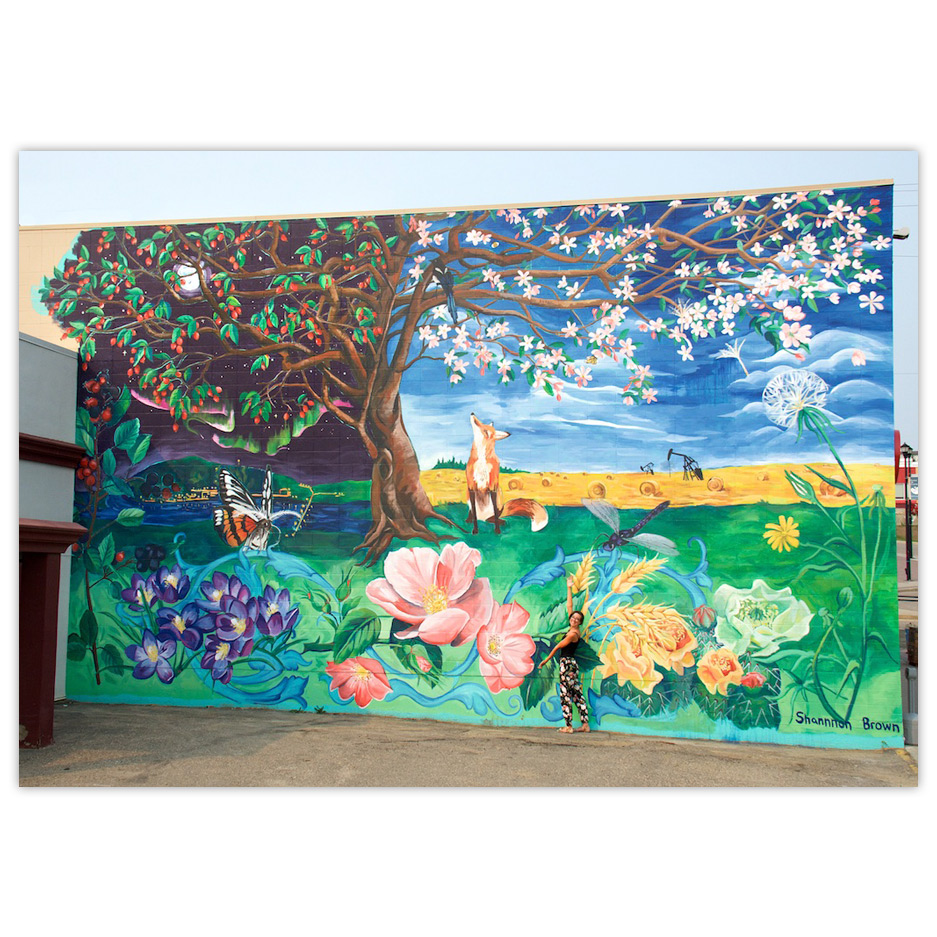 You can find Shannon on Instagram @shinebrown.
Save
Save
Save
Save
Save