Tree Planters' Stories
Alexandra White
One day after work and on my way to an 80s themed party I picked up a hitchhiker who, before I got the chance to explain my outfit, immediately told me how cool it was. Right before he hopped in my car he said, "Finally, a normal person." He told me all about tree planting and I was so set that this was exactly what I was looking for and the people I wanted to meet. He told me that he had just finished his season working with Outland and that I should apply. Many of the planters were concerned that I would pick up this guy who was known for his wild personality but it was one of the best things I've ever done. This summer, I fulfilled the urge for solitude that I was looking for and saved money to continue studying physics and astronomy in university; I even made enough to buy a new and better telescope. I live in a small orchard town called Oyama and worked on my grandfather's orchard most of my life until he became too ill to work. He was excited to hear about planting when I came home to him. Outside of school, I am passionate about snowboarding and volunteering at the Kelowna General Hospital. I'm almost done a two-year project now to have cup holders put on all of the wheelchairs at the hospital. This summer has helped me realize all that I am capable of.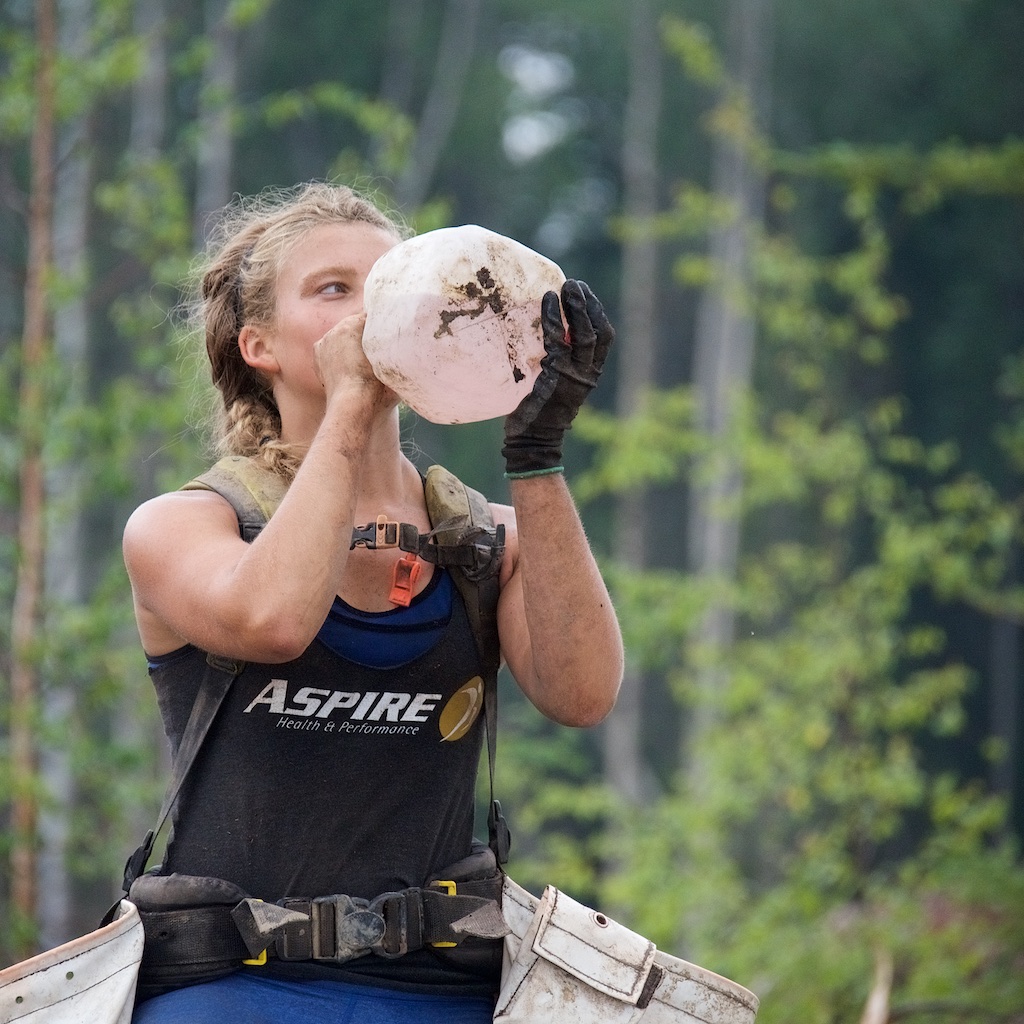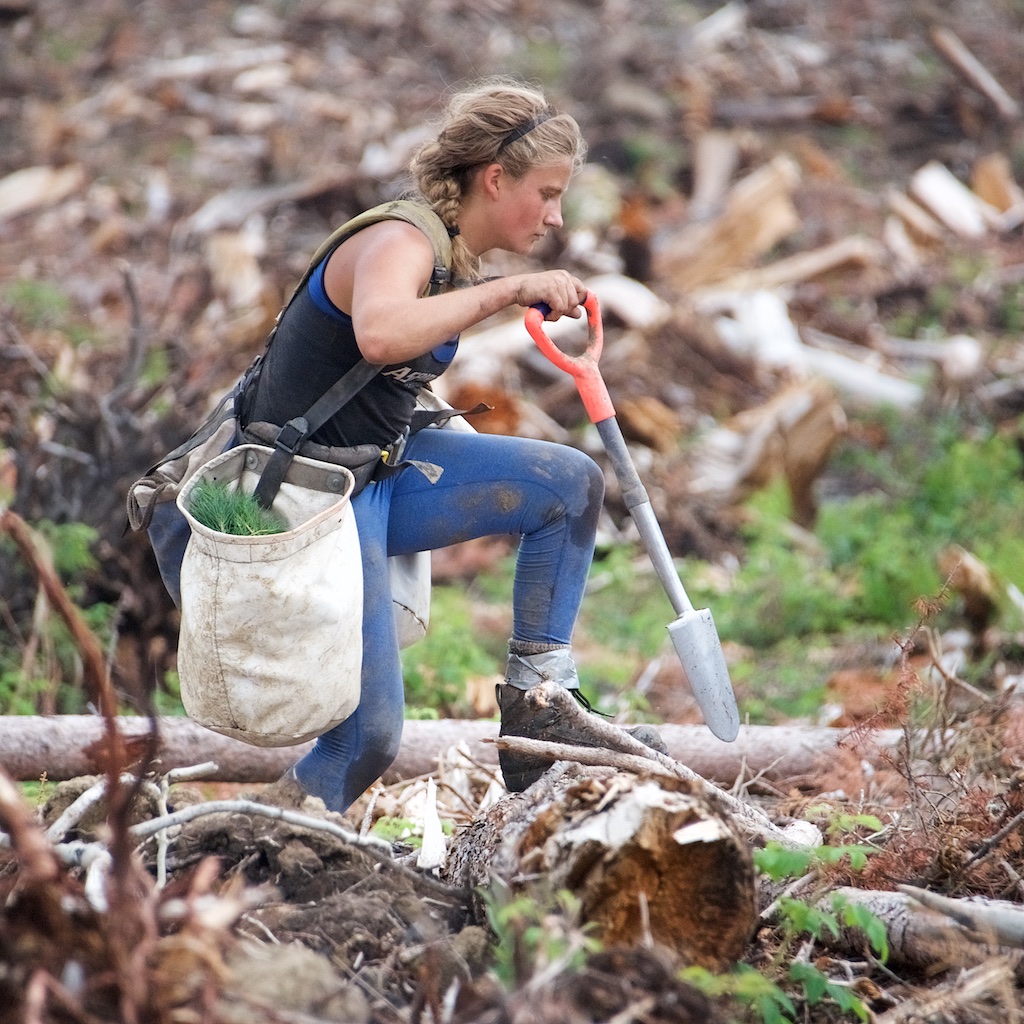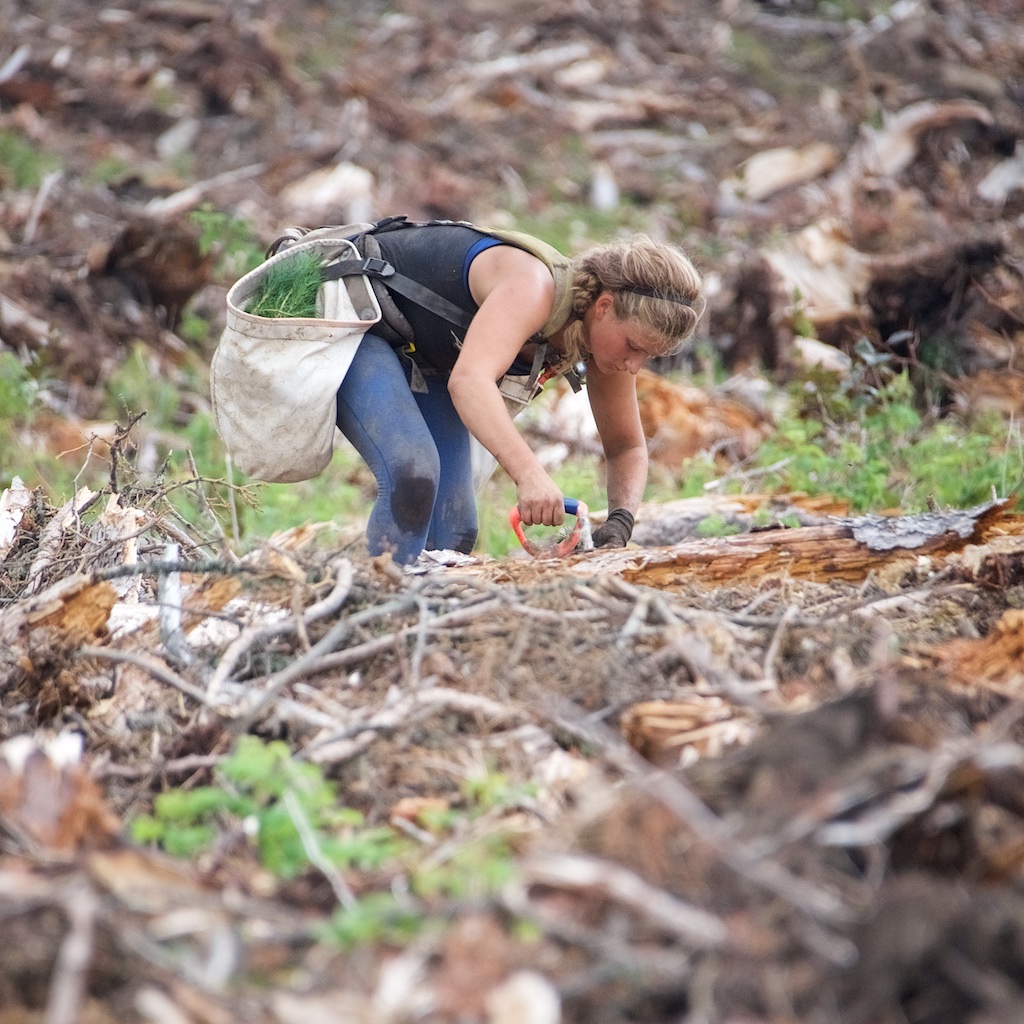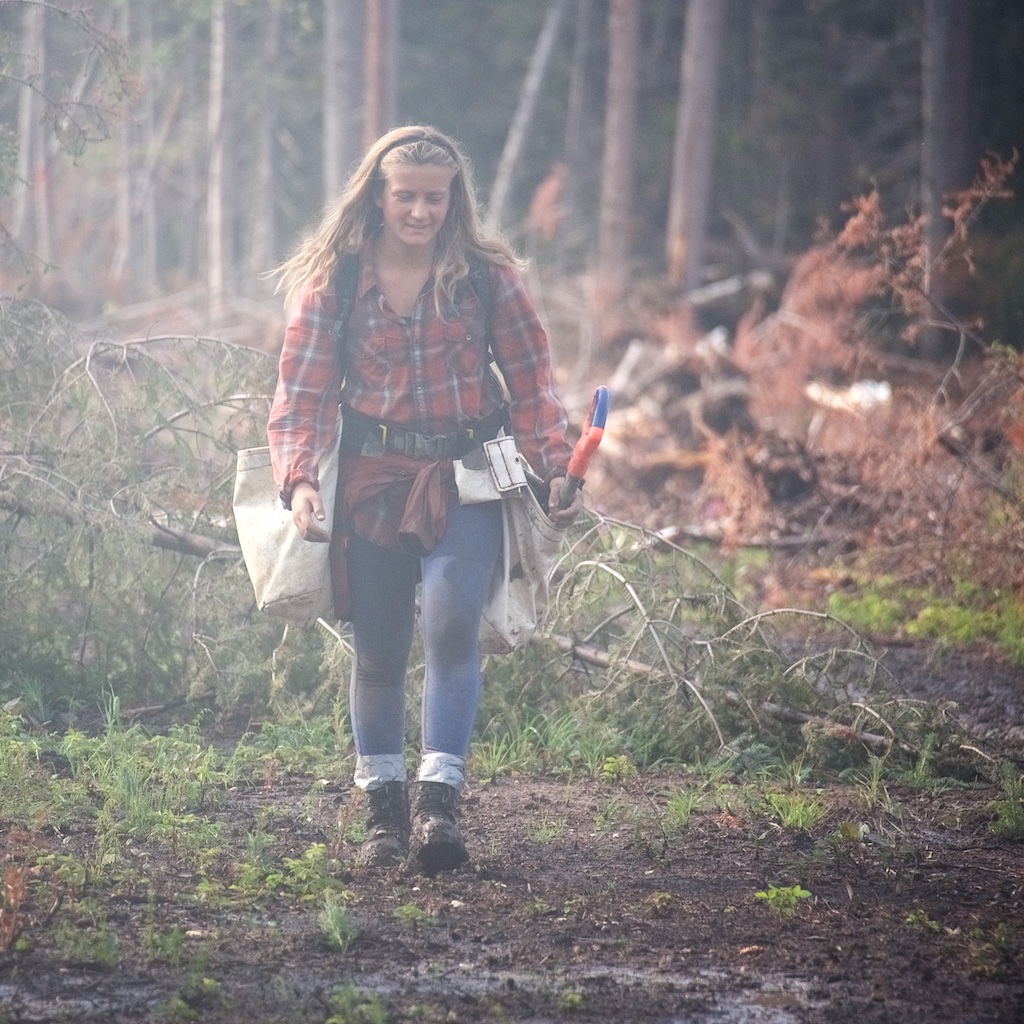 Nikolay Todorov
I lived in Vancouver for the first six months and then moved to Edmonton where I spent the next five and a half years. There I fell in love with the Canadian Rockies and Albertonien sky, but just enjoying nature wasn't enough for me, so I decided to move to Montreal. Here, I met Imad and heard his crazy stories about his first experience in tree planting. I remember I thought that it's only crazy people like him, who, full of inexhaustible energy and the craving for action, could do such a backbreaking job. I thought I would never ever do something like that in my life. Oh well, "never say never" I guess. Two years later, he invited me to go with him to Alberta. I always wanted to do something reasonable and valuable in my life and this looked like a good chance to do it. With a lot of doubts and fear in my knees I quit my job, bought a flight ticket and got the furthest north in Canada I've ever been.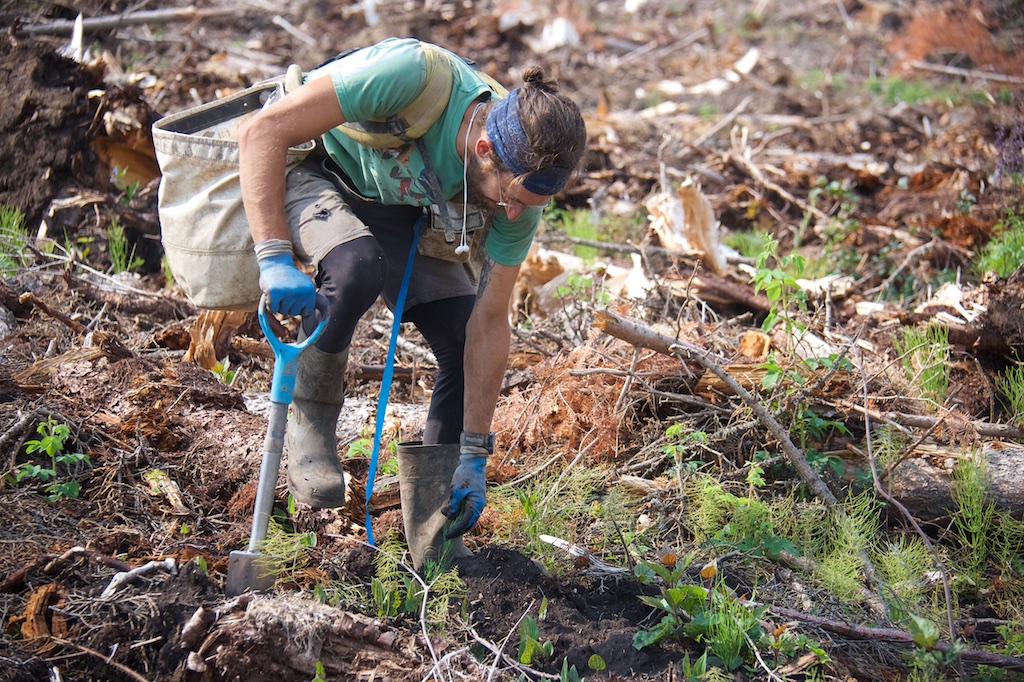 It was definitely a challenging experience, and I guess I should admit I didn't do the best job but I did my best for that particular time of my life. Of course, I read a lot before getting there and I heard that it's more mentally than physically tiring. But how can you be prepared for that? I was happy that I was not alone. I met a lot of nice people who were always friendly with me. And those with whom I had a connection helped and grounded me on my toughest and moodiest days. As I said before, I can say my productivity wasn't great and I can list a lot of excuses why, but in the end, everyone has the same conditions so no excuses. I'm very happy I did it. Right now there is a mini forest growing in Northern Alberta. Maybe it's a tiny forest, but it's my forest and no one can take it away from me!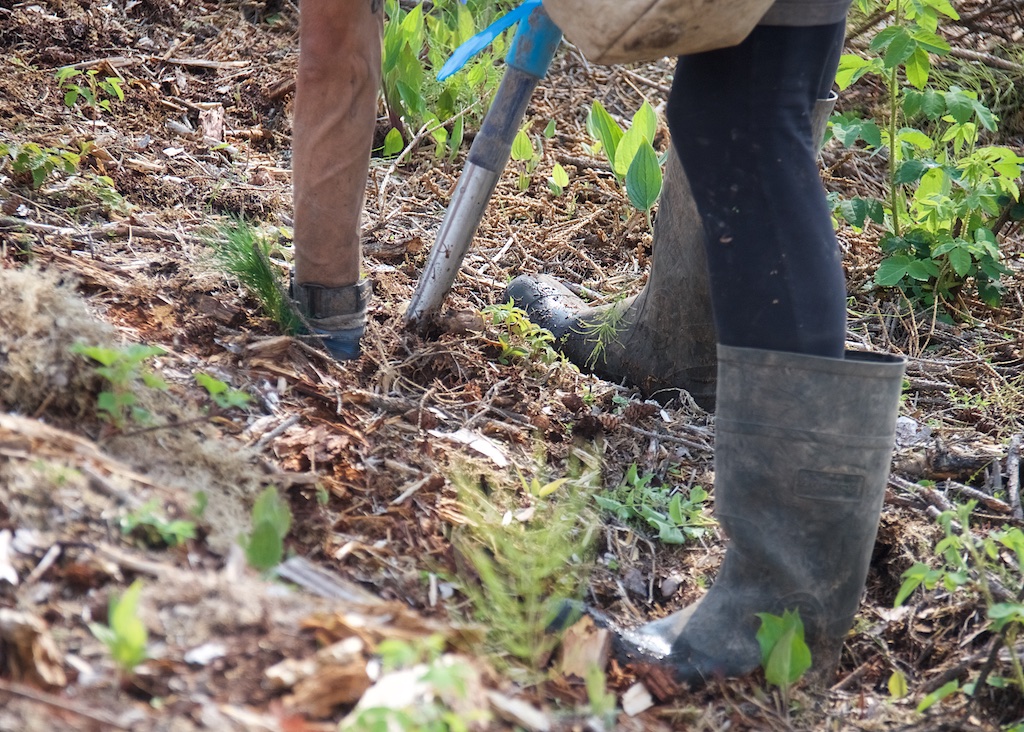 For some people, motivation came from their pay check; for others it's a competitive feeling; and for someone like me it's planting trees and doing something good for the planet. I know that sounds cheesy but that was a main reason for me to go to Alberta. For the past few years, I have become very interested in getting back to school to study ecological science or something involving renewable sources of energy. Climate change is more visible in Canada, with two recent examples being the High Level wildfire and the melting permafrost. Moreover, according to the Green Peace report from this year, Canada is heating up almost twice as fast as the rest of the world. So we need to fix the mess we create on this planet and I would like to be a part of those who are gonna do it. Unfortunately, recent catastrophic fires in Brazil and Siberia shows us that everything is in the hands of politicians and corporations, so maybe I need to study political science instead. So far, I'm back to Montreal and trying to get back to reality after the forest experience. As a hobby, I love photography. I guess you figured that out. The future is unclear and it's probably the best part of it.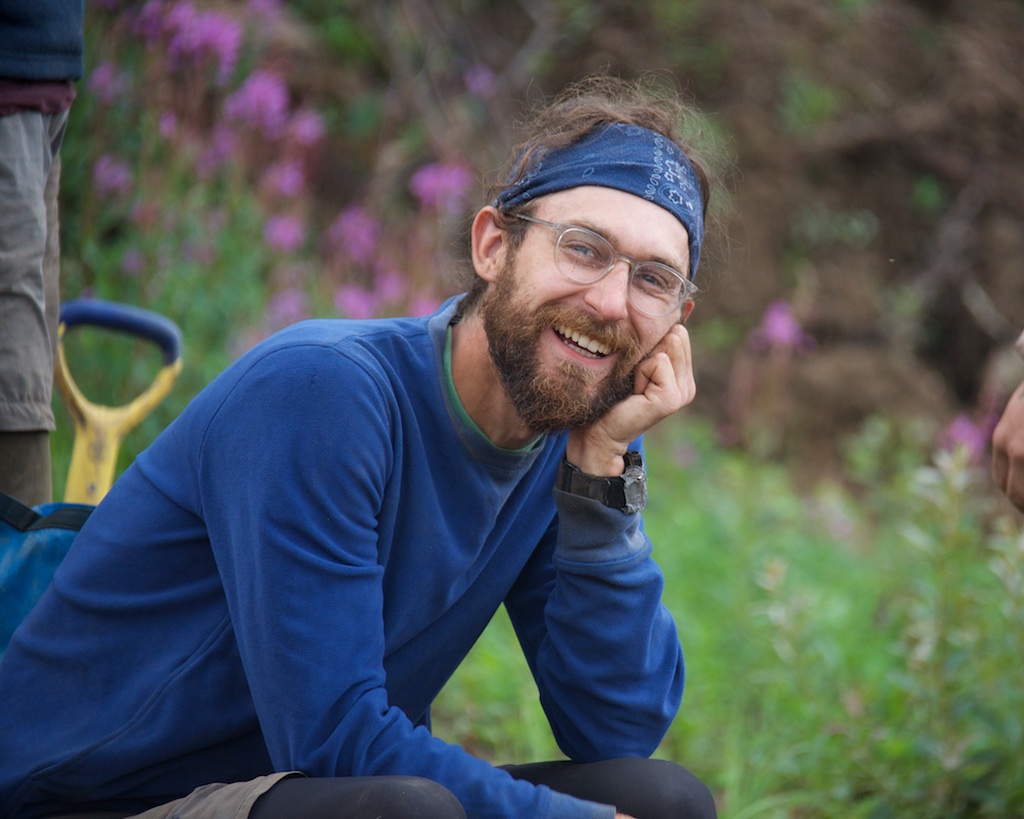 Jaymes Muirhead
"I got into tree planting through my sister and decided that it was more my thing as it was my sixth season and I plan on more. I've met plenty of people from plenty of backgrounds and I take that as my favourite experience.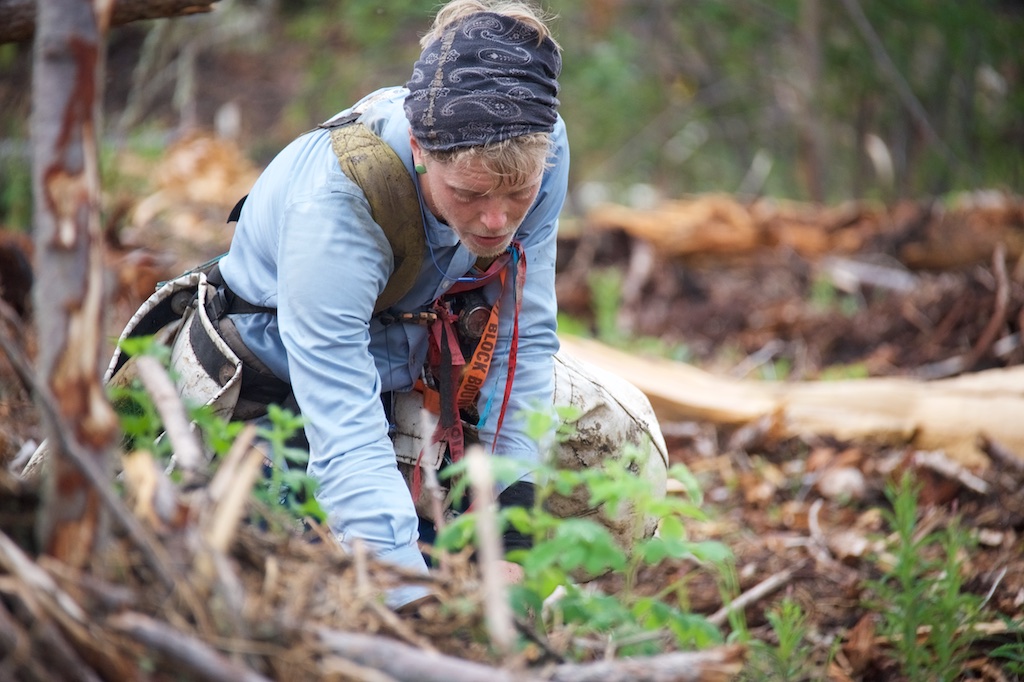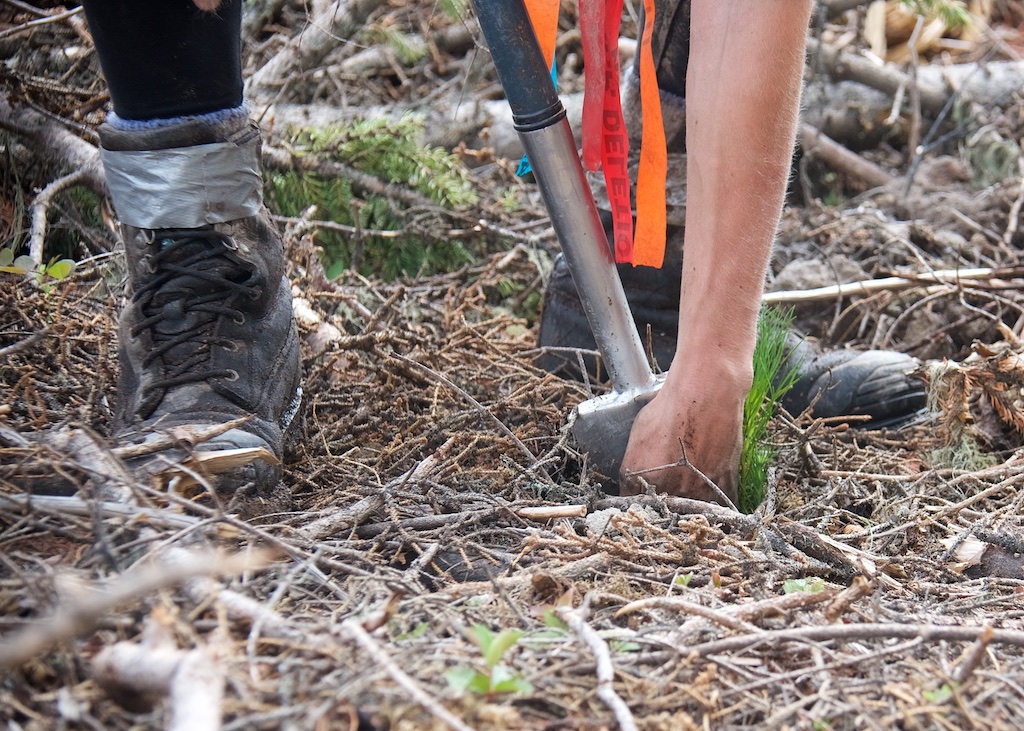 "I'm semi nomadic and live all over the place; I'm currently in Ontario. I work throughout the year, mostly in kitchen work - nothing permanent but always something enjoyable. I see tree planting as a time to unwind in the summer - haha.
"My hobbies include skateboarding, snowboarding, traveling and drawing action comics."
Jimbo has traveled throughout Canada and plans to see Europe in the near future. The place he'd most like to see is France, and he's studying French in preparation for his visit there.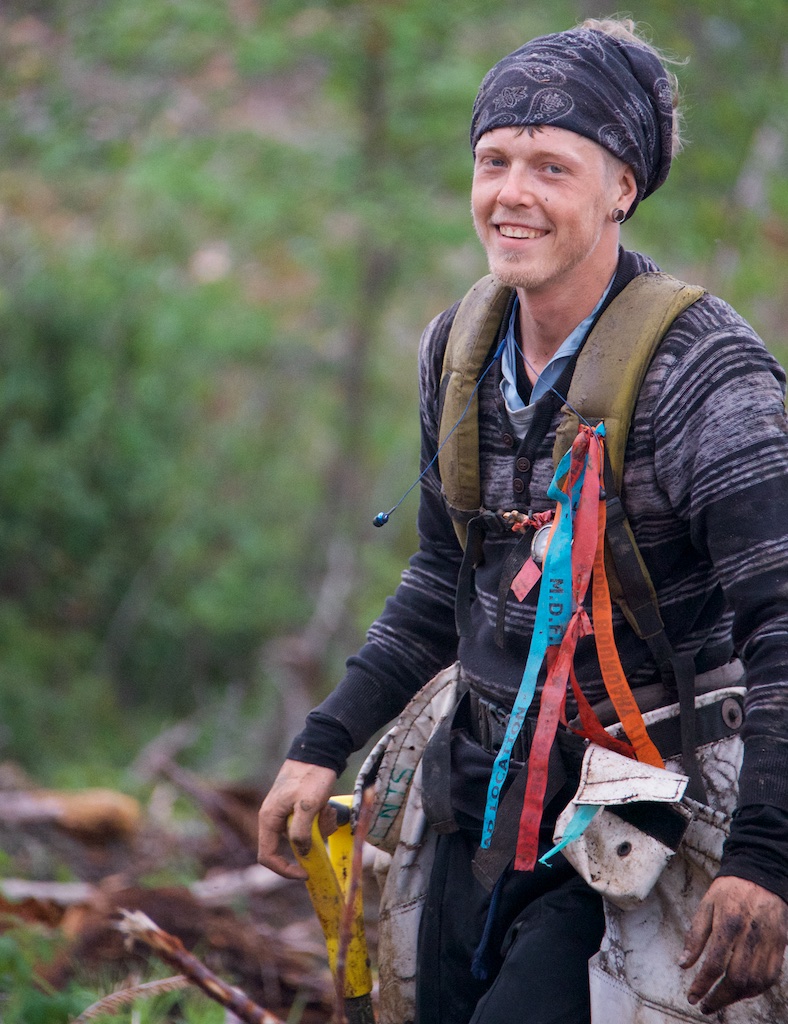 Eddy Bortzer
Right after graduation, he moved to Hawaii where he did sea turtle research. For something completely different, he moved to Alaska where he worked as a bear guide in a National forest. From there, he went to teach science in California. His next adventure took him to China to teach English to four to six year olds at a brand new Montessori school. It was in China that he met Imad, who told him about his tree planting stories from the previous summer. "This was at a point when I was living in a massive city, and anything in nature sounded appealing. When he told me about tree planting, he would say, 'It's in the middle of the bush, it's really crazy, intense, and hard work, and there are bears and other wildlife…' That's the reason I went, because I wanted to be in the middle of nowhere after living in a city of 14 million people."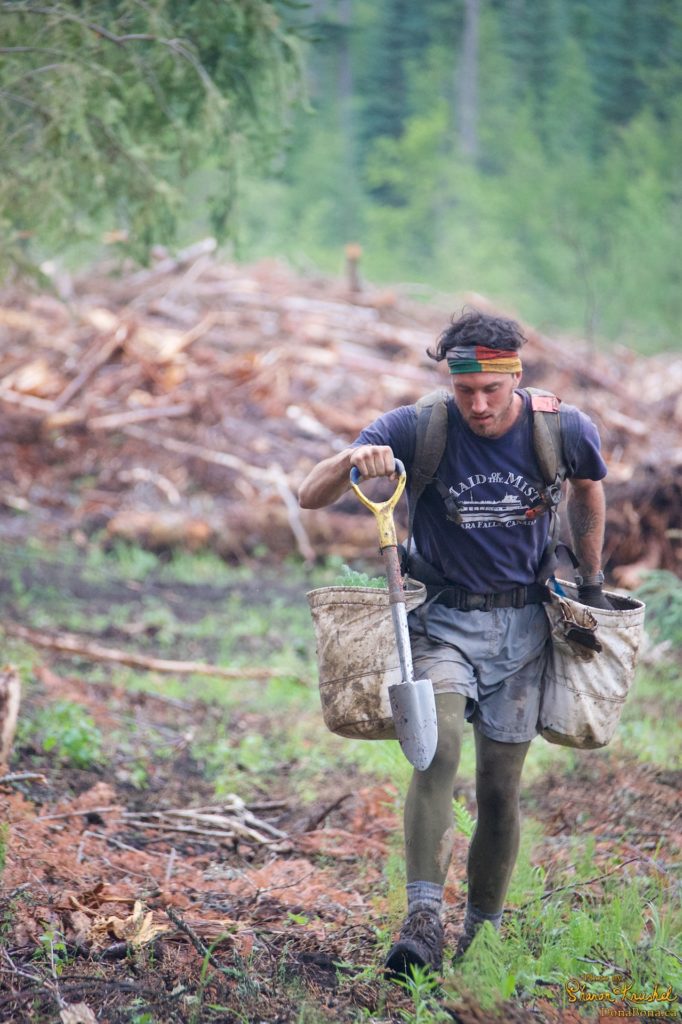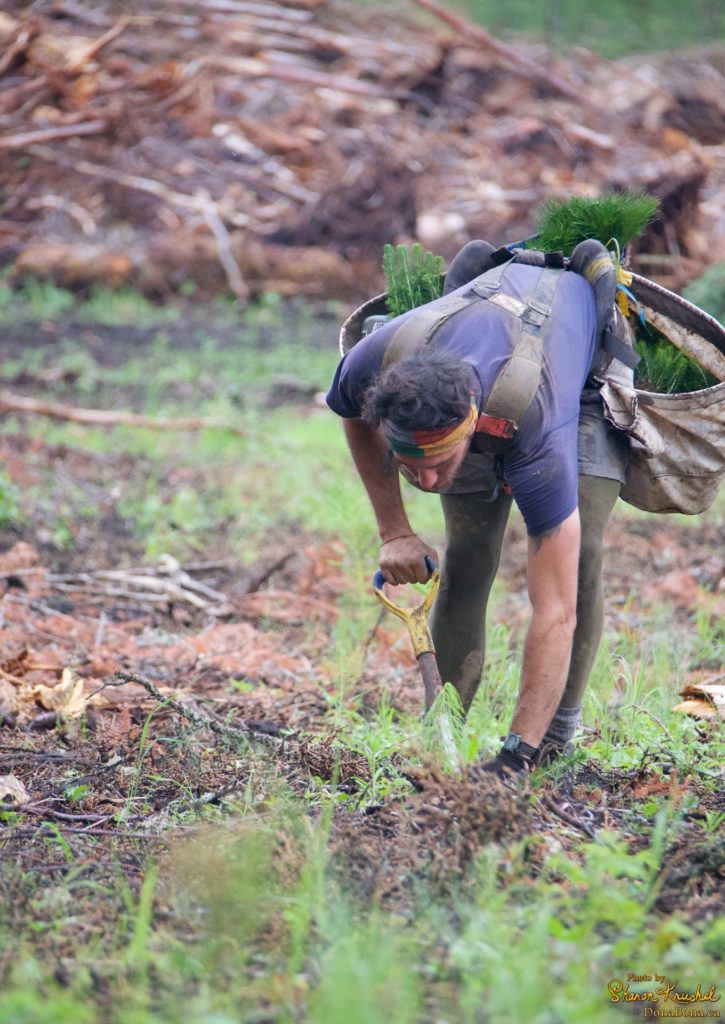 "One of the reasons we planted so many trees is that we are both pretty competitive. I grew up doing a lot of swimming and running competitively. I wanted to do really well because I got into this racing mindset. And Imad was there to push me competitively. We race with everything we do. If we were assigned to plant next to each other, we would end up planting so much more, because we would start at the cache together, bag up our trees, run out, plant our whole box and, not just walk back to the cache, but run back to the cache with our empty bags and bag up as fast as we could, grab a snack and run back out."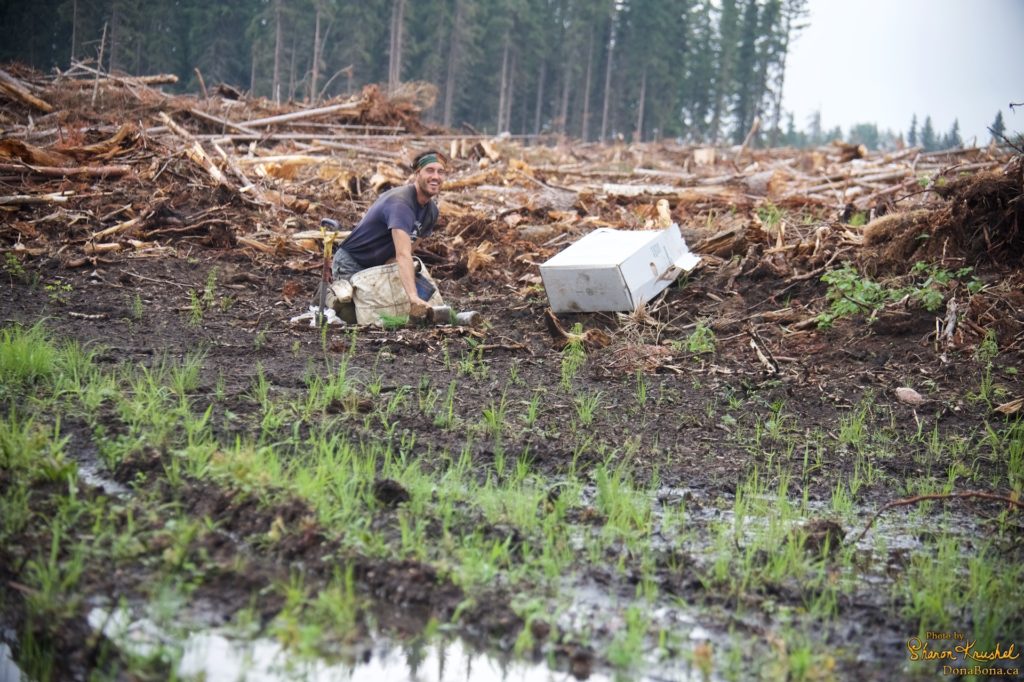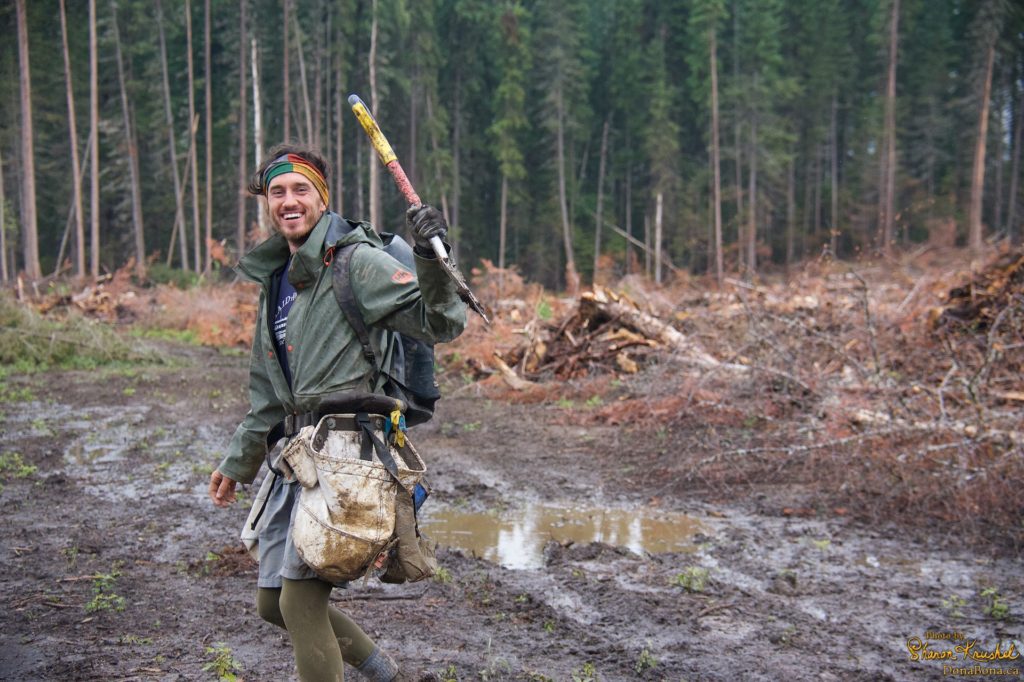 Imad Berro
"So I spent my first four years in Saudi Arabia. Then, in 1991, there was war in Saudi Arabia -the first Gulf War. We applied to Immigrate to Canada, and when we landed in Quebec, I was four years old, and that's where I attended school.
"When I was 11, the situation in Lebanon had stabilized, so our family moved back to Lebanon. My parents wanted us to learn about our background and learn Arabic. I attended French high school in Lebanon and finished at age 18. I left for France, where I attended medical school for three years. I decided it wasn't for me, so did some travelling and started working in summer camps and enjoyed working with kids.
"At age 21, I moved to Montreal. I was doing random jobs like cleaning windows, waiting tables and bar tending…making money and travelling…making money and travelling.
"Together with one of my best friends, Nader Diab, I started a travel blog/movement on social media called The Globe Jumpers. The motto is "Travel with a purpose." Wherever we go, we try to make a positive impact on the local community. One of our projects was to take my sister, who has Down syndrome, on a backpacking trip in China and Mongolia. We wanted to show that, even with a disability, you can still do so much. You can travel and be happy. People don't have to pity you.
"Another project was to open a summer camp school in Burundi, Africa. We worked on the project for a year and then worked in Burundi for a month and a half.
"I wanted to do something meaningful that I'm passionate about, so, at age 26, I decided to go to UQAM (L'Université du Québec à Montréal) to study Environmental Science.
"After graduating, I went tree planting.
"My sister had been working on an electric bicycle called Carbo. She said, "Come to China and teach English and help me with my business." So I went there from August to February. That's where I met Eddie and convinced him to come tree planting with me the summer of 2019.
"And that's where we met you, Sharon!